Port Orchard Poop Scoop Service
As a pet owner, how many times do you usually schedule to clean up pet waste from your yard? It is recommended to clean up after your pets as often as possible. In particular, it should be done at least once a day. Pet waste can be dangerous to both humans and animals alike, and if left uncleaned, may also be a source of water supply pollution and contamination.
However, if you always have your hands full, it's totally understandable how cleaning up after your pet might be the last thing on your mind. With work, responsibilities at home and more, it's easy to get caught up in the daily chaos of your everyday life. And when that happens, who has time to pick up and swee poop from their yards?
But worry not – Scoopology is here! As pet lovers who understand how hard it can be to keep up with life, work, and everything in between, we decided to step up and become the invisible hand that helps Port Orchard pet owners clean up without hassle. Now that's one task off your daily to-do list!
Pet Waste Removal Port Orchard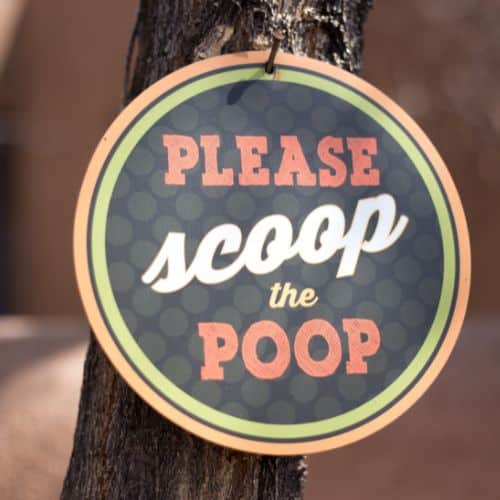 Once you're ready to book an appointment, feel free to call (360) 743-3926. One of our friendly team members will be there to assist you. We'll ask a couple of questions, fit you right into our schedule, and voila! You're all set for a clean-up appointment.
You can also schedule your appointment with us through our web form if that's more convenient for you. No matter how you want to sign up, we'll be more than happy to assist you and meet your furry friend in the process!
Port Orchard is definitely one of the most charming places to live here in Kitsap County. We are personally in awe of the views down the Port Orchard Marina and are captivated by the beauty of Manchester State Park. We definitely see how anyone can fall in love with the city's charm and warmth!
And to give its citizens an even easier and more carefree life, we're more than happy to assist in cleaning up after your furry friends while you enjoy the city's unique sights and landmarks. We're committed to providing you with the best pet cleanup service here on this side of Washington State.
With Scoopology, you don't have to do the dirty deed anymore. We'll gladly put our cleaning uniform on, gear ourselves up with our cleaning tools, and get down to business!