Seattle Poop Scoop Service
Do you live in The Emerald City and love dogs?  Dog owners in Seattle are probably similar to a lot of other dog owners; they love their dogs but hate the poo!  What if, you did not have to poop scoop your yard after that cute, furry freeloader when they go outside?  Scoopology Poop Removal has your backside.
When the weather is nice, keeping up on the poop scooping is fairly easy.  However, living in western Washington, it rains, a lot.  And trying to pick up the backyard can just plain be a pain.  If you live in King County, give us a call to see what poop elimination plans we offer and pick the one that will be right for you and your dogs!
Help keep your yard clean without getting your hands dirty!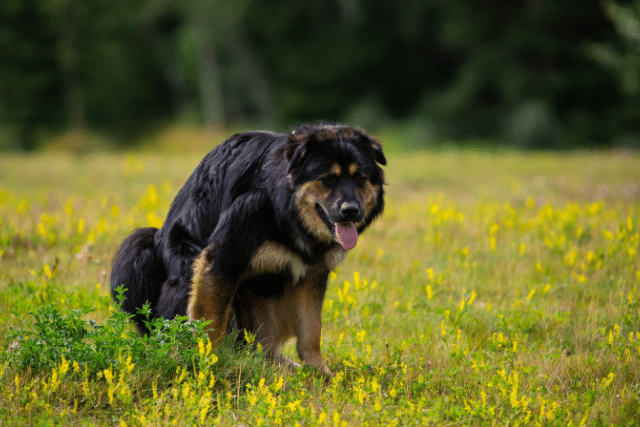 Pet Waste Removal Seattle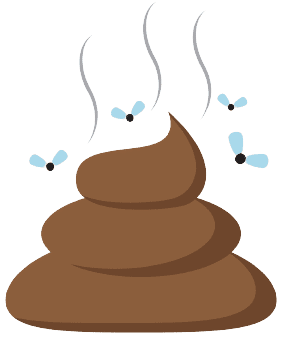 If you are down in the dumps because your dog has left you some doodie-traps, give Scoopology a call or fill out a request form so we can give you the exact price for the services you and your doggo need.
Let's talk about a famous dog from Seattle.
Eclipse was a beautiful half-black lab and half-Mastiff who became somewhat famous after she was witnessed taking herself to the park.  Back in June 2015, the story was 'broken' by a local afternoon talk show host who was riding the bus home one day and when the bus stopped, a dog wearing a harness and carrying her leash got onto the bus and sat down.  Two stops later, the dog got off the bus and the radio host watched the dog walk itself to the park.  Within two days, the story was in national syndication.
How did this happen?  Well, Eclipse used to go to that dog park every day with her owner.  One day, she decided that she wanted to go on her own and walked to the bus stop where she would wait on her own and when she got to the stop outside the park, she jumped off the bus.  The bus driver was familiar with the dog and to them, it was not too odd to see.  For several years, Eclipse could be found riding the bus through Belletown when she wanted to go play.  When she passed away in 2022, the King County Metro published a picture of the super sweet Seattle Icon.
We here at Scoopology offer several different kinds of plans to keep your yard clean.  Life is busy, hectic, and downright chaotic at times.  So why not take cleaning up after your dogs off the table?  Our service plans, like all good dogs, come in all shapes and sizes.  What works for your neighbor and their 14 Golden Retrievers is not what will work for the other neighbor who has a single pug.  In either case, why not set up a time for us to come and scoop the yard, pet the pupper, and then take the poop away for disposal.
One of the other advantages to having Scoopology be your primary poop-picker-upper is not only the clean law but that it also keeps your human family safe!  Dog poop has been proven by the EPA or Environmental Protection Agency has confirmed that not only is there a health risk for anyone who might be in or around the yard but letting the poop pile up and wash away can be dangerous to the environment as a whole.